Handmade & Handcrafted Catalog
Handmade & Handcrafted Catalog
Order & Pay
Pay Your Bill Online!
Do you have an outstanding bill that you need to pay? Do you want to order via phone or email and then pay from your checking account to avoid COD fees? We have the solution for you. Pay your bill online with secure Intuit PaymentNetwork from your checking account or use your MasterCard or Visa credit card.
No need to create an account. Just follow the directions that works best for you. The PaymentNetwork is secure, we DO NOT see your information on file - for credit cards or bank accounts because we do not want the responsibility of being hacked.
Several ways order simply:
Online:
Place your order online using our online shopping cart.

Check out & fill in all your info

Choose which secure payment option you prefer, Authorize.net, Intuit PaymentNetwork, Google or PayPal


Follow the directions for payment.

Once we receive your payment, we will finish processing and ship your order. Orders will not ship until payment has cleared.
By Phone or Email:
Send us an email or call us at 570-833-2954 or 570-240-6371 with what you want to order


We'll create an awaiting payment invoice

We'll send you a request for money

You make the payment through the web site or your phone (see below)


Once the payment has cleared, we'll finish processing the order and send your product
Pay Your Bill From Your Phone!

DBA Sparklers in-CyberSPACE and Crafts Arts & More of PA
You can now pay Carnright Design Inc. on your browser or phone!
Use your QR code reader to directly access Carnright Design Inc.'s payment page on your phone or by visiting https://ipn.intuit.com/pay/CarnrightDesignInc on your browser.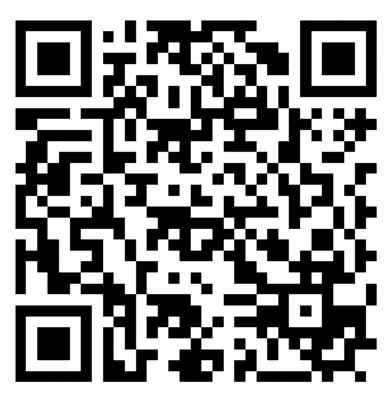 Save time by paying Carnright Design Inc. DBA Crafts Arts & More of Pennsylvania invoices online.
Intuit PaymentNetwork, a service by the makers of TurboTax, QuickBooks and Quicken, lets you pay invoices directly from your bank account. It is the protected way to pay—plus it is fast and FREE for you to use.
Save time. Pay invoices instantly with a few simple clicks.
Spend less. Free to use—save money on stamps and envelopes.
Simple set up. Enter your payment information once for protected bank-to-bank transfers every time.
Peace of mind. Receive an instant email confirmation when you make a payment. Plus, schedule and track payments anytime.
Here is how Intuit PaymentNetwork works: When you receive an invoice via email you will have the option to pay instantly by clicking a "pay invoice online" link. Once you are logged in to the Intuit network, you can enter your banking information and the amount you'd like to pay. Your banking information is protected by Intuit, so you can rest assured that it will never be shared with anyone. To learn more about making payments online, visit https://ipn.intuit.com/qb/payorLearnMore.